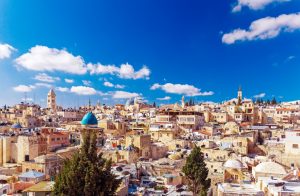 When going for your Israel tour, you should have a list of all items that you should come back with to supply you until the next trip. As such, ensure that you leave enough space in your suitcase for the edible provisions.
However, note that according to the United States regulations on travel and importation of goods, it is advisable not to travel with fresh vegetables, fruits, soil, meat, seeds, or livestock of any type. That said, here are items you may bring back home from your LDS Holy Land tours.
Kitchen Spices
The abundance of spices to scrutinize and pack home can be both overwhelming and exciting. It is recommended that you purchase small quantities of plenty of spices as opposed to large quantities of few categories, as spices tend to lose potency over time. You may purchase cardamom, harissa, sumac, za'atar, custom-made salads for fish, chicken or other meats, or salad blends that are suitable for various kitchen operations.
Wine
One way to explore the diversity of Israel is by traveling to the North to see some wineries. However, if you do not make it north, then you can enjoy their product by purchasing a few wine bottles to share as gifts or to use at home. They are available in varieties such as pink, white red, sweet dry and more.
Vinegar and Olive oil
Israel produces plenty of olive oil that has a much stronger flavor compared to any other olive oils. If you want, you can purchase this at the airport on your way back as it is readily available. However, if you have the time, ensure to purchase a bottle of olive oil and balsamic vinegar on the market.
Note that when purchasing these items, tell the store or stall attendants that you want to pack them home. This way, they will vacuum seal the items and bubble wrap your vinegar, olive oil, and wine bottles. This will ensure safety and preservation of the items until you get home.