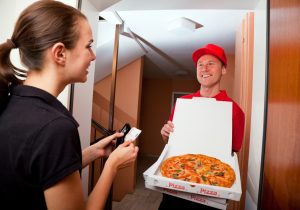 For those who want to enter a business venture but are unsure how to begin because it's your first time, it's best to choose a franchise that's solid and straightforward. Therefore, let's avoid the technical business terminologies and aim to present how pizza franchises can benefit you in the best but simplest way possible.
You can start with these top three advantages.
An Extensive Market
Your target market includes varying cultures, different age groups and all genders. Also, this delicious dish is currently making waves internationally. Many countries even have their own local versions of it.
According to the research company Gallup, more than 90% of Americans regularly eat pizza while other countries have their own booming statistics. These are your possible future loyal customers.
Time-Proven Business Plans
Buying a pizza franchise means you will be under a popular and established brand that will guide you through their business setup, plans and operations. Since they already have the experience and success backing your first-time venture all the way, it would be easier for you to succeed in your first enterprise.
Just make sure you choose a proven and successful franchise package and company, so you are given a bigger chance at being a hit in your community.
Convenient and Popular Product
Hardly anyone can say no to pizza. What was originally offered only in restaurants is now being directly delivered to homes, offices and other venues and this adds to the number of customers pizza franchises are now serving.
There are a great number of choices for flavors, toppings and sizes that buyers can easily personalize their orders, making pizza even more enjoyable for consumers.
These are just a few of the best reasons you should consider getting into the pizza business. This is a venture that offers a convenient, delicious and even personalized food item to a great number of loyal customers.
If you intend to make a mark in the business community despite being new at entrepreneurship, invest in a pizza franchise. It's still one of the best ventures to date.